It's the Saturday of my (fabulous) three day weekend! I'm totally stoked. While I'm sleeping in, let me show you what happened this past week on the blog.
I'm
waaay
behind on my personal reading and reviewing. I'm trying to come up with ideas and a schedule that will allow me to catch up and stay that way. One commenter noted the problem wasn't limited to myself--which reassured me I wasn't doing anything wrong and yet bothered me because she has been at this longer. It tells me there is no hope... Ah well, I'll keep trudging along.
I also talked about
stepping out
of my reading comfort zone and trying new things. This month's attempt is
Summerset Abbey
by T.J. Brown. Three women in Edwardian England, challenging the social norms for women in the pursuit of their dreams. Sounds interesting, right? We'll see. I already know there is a cliffhanger at the end, but thankfully the next book comes out in March or I wouldn't bother. You know me and cliffhangers! :/
I also did a
post
on why the audio version of
Archangel's Consort
is better than the print version, although both are FABULOUS!
The fabulous Lexi Ryan took time out of her busy schedule to visit and talk about her newest book, Accidental Sex Goddess. You can find my review here: hint, thoroughly enjoyed it!
I also have a few giveaways going on.
The Nymph's Labyrinth
(ends
Jan. 31
), a tour wide giveaway;
Vampire vs. Werewolf Hop
(ending
Sunday
) where I'm giving away a digital copy of Shelly Laurenston's
Beast Behaving Badly;
I'm also giving away a digital copy
Accidental Sex Goddess
(ends
Jan. 22
) by the fabulous Lexi Ryan ; and the first two books in the
Rules of Scoundrels series
by Sarah MacLean (ends
Jan. 24
). All of my blog giveaways are open internationally (because I apparently don't learn), so congratulations INTL peeps!
Here are some books I got for review:
-from publisher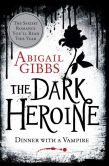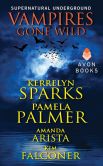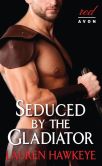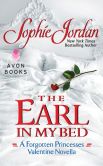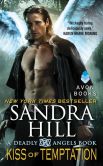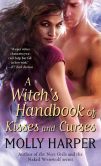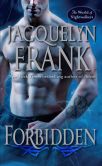 In the next couple of weeks, you may notice some page features disappearing and reappearing. I've been having a problem with the email subscription links and I am trying to fix them. As I know next to nothing about feeds, this is proving difficult. Email describers, I apologize and hope to have the problem figured out soon. In the meantime, the other ways of following the blog still work, so you can use those.
Have a good weekend!
D